Best Electronics is supported by its audience. When you purchase through links on our site, as an Amazon Associate I earn from qualifying purchases.Learn more
Commonly, the apple company doesn't update its television hardware often. This time around, the Apple tv 6 latest updates will undoubtedly bring lots of improvements and storage options making Apple TV 6 a noticeable upgrade. It will also feature some cheaper memory options and better gaming performance. This article will explore the newest features that come with the Apple tv 6 latest updates.
Apple Tv 6 Specifications
The first Apple Tv had its debut in January 2007. With time the company has upgraded its A10X chip-set, enlarged its internal storage, and established a built-in App Store. The latest Apple TV will feature the 4K content. Therefore, when you purchase this product, its performance update will enhance your gaming experiences.
Its current A12X and A12Z iPad Pro are more powerful than an Xbox One. It is theoretically possible to experience a high-end gaming experience on the Apple TV. The Apple company will most likely take over Microsoft and Sony head-on in the console world.
Most video games are usually huge files, as big as 100 GB. When the games run on an IOS or in an iPadOS, they typically multiply gigabytes of data, just like the PlayStation 4. That is why the 64GB max storage isn't fit enough for those users who are more serious about gaming on an Apple TV 6.
Rumors have it that the new Apple TV 6 will feature a 64GB base storage and a 128GB storage in the expensive models. Some of the software and hardware improvements done on Apple Tv 6 are;
Software Improvements
The TvOS 14 is part of the newest update by the Apple company. Although there are very few user-facing updates, it mostly focuses on multitasking and gaming, emphasizing the future set-top-box.
Game Center will now be able to switch profiles when its users change between their Apple TV profiles. This will initiate how individual users can track trophies, resume games, and see friends' profiles without applying any additional actions.
The Apple company also widened its picture-in-picture support mode to allow more apps to enable the Pip mode while still browsing on the TvOS and other apps.
The Apple Tv 6 comes with a Kids Mode that helps the owner to set up a maximized profile specifically for children's use. The profile has a few restrictions that affect the types of content that viewable in such a mode; it prevents any playback of adult content. The kid's mode also limits the apps that children can access.
Another great feature in the Apple TV latest software update will allow its users to find their lost Siri Remote using an in-built app or voice command. Implementation of the U-1 chip in the new Siri Remote will make this a possibility.
Its processor is also much improved as it can enable the spatial audio for the set-top box. This new feature is limited in all iOS and iPadOS devices, as it is hard to implement such an element in a phone that can't change its position.
The performance of the new Apple TV 4K is very sharp, whether when playing games or even when streaming videos. Since the last Apple TV release, the Apple company has made some steady progress in the performance of the A-series processors used in iPhones and iPads. Therefore, most individuals expect Apple TV 6 to benefit from new and improved chips.
Even though the increase in storage capacity is not a significant upgrade in the new generations of Apple products, it still makes the product more popular and beneficial. The Apple TV 6 offers a 64 GB or 128 GB storage, similar to the previous generations. As games and apps use a large space, most people expect Apple TV 6 to offer more than 128 GB of storage.
The Apple streaming video service is available in the 6th generation of Apple TV. Still, this will be a huge selling point for the product. With the Apple company increasingly focusing on selling services and the hardware, a streaming video service also subscribed monthly could still offer a significant strategic element.
2. Hardware Improvements
Some rumors have that the latest Apple Tv will have the face ID facial recognition technology already installed. The face id mode will assist in unlocking the device, authorizing purchases, loading personalized settings, and more.
The most controversial feature of Apple Tv 6 is the Siri remote control. Although many people find the remote to be more slippery, and small, it is hard to figure out. The Apple TV 6 will most likely consist of a revised but upgraded remote control. It also has the find my remote feature for tracking the remote in case it gets lost.
Another exciting feature about this remote is that, it integrates the Touch ID fingerprint sensor used to authorize purchases, logging into accounts, and for security purposes.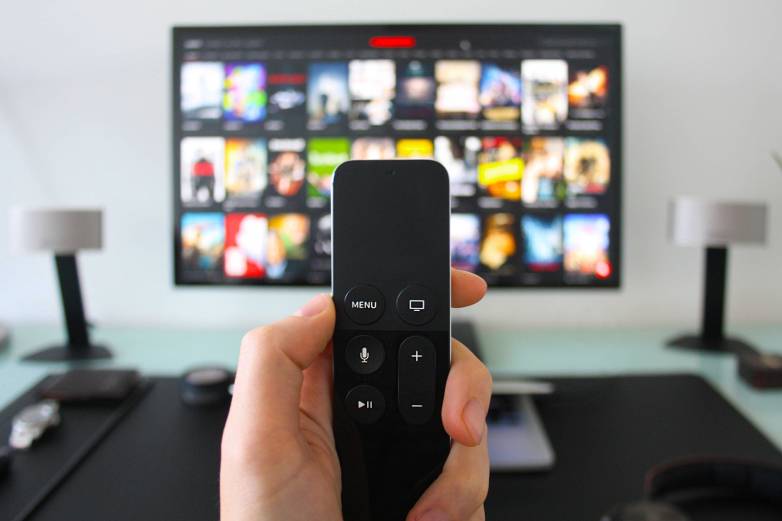 Release Date
The new Apple TV will have an A12X chipset and is likely to be available in the market at any time before the year ends. Some sporadic product releases have occurred during the first quarter of 2020, meaning that a random product release for a refreshed Apple TV is more likely to happen.
The new Apple Tv 6 currently retails for $199 for 64GB and $249 for 128 GB.
Is the End of the Apple TV Near?
With the new Apple Tv 6 coming along, Apple may make a more radical move in its television products.
When the Apple company announced a series of deals that integrate key technologies, i.e., iTunes, Home kit, and AirPlay 2, the company made increasingly steps to market the product. Even though it is seen as a step toward the launch of a streaming video service. It could it still be a step toward the demise of the Apple TV? After all, why buy any other product to get all of Apple's video technologies built into your TV?
Amazon and the Amazon logo are trademarks of Amazon.com, Inc, or its affiliates.