Best Electronics is supported by its audience. When you purchase through links on our site, as an Amazon Associate I earn from qualifying purchases.Learn more
As the most leaked phone, the Google Pixel 4 XL and Google Pixel 4 held few surprises when Google finally unveiled them in October 2019. We knew it would have a new facial recognition feature, a 90Hz screen, and an exceptional camera. We also expected both phones to be nearly identical, save for their sizes and a few other things outlined below. Unlike Apple and Samsung, Google doesn't add any extra features, like another rear camera, for example, to its bigger models. So if you want the complete rundown of the Pixel 4 XL, head to my review of the Pixel 4. Here you will read more analysis and check out more fascinating facts.
The Pixel 4 and 4 XL have fantastic cameras. But so do many other phones now. A couple of them even have their own capable low-light camera mode that can compete with the Pixel 4, like the iPhone 11 and OnePlus 7T. The Pixel 4 XL doesn't offer expandable storage; earbuds bundled in the box, or free unlimited photo storage at original quality, which Pixel users got for the last few years. Though the Pixel 4 XL is a great phone in and of itself and has a superlative camera, it's pricey at $900 for 128GB. In a field filled with players, most of them with more affordable price tags and similar specs, Google's new flagship doesn't offer enough at the right price compared to its rivals.
The Good – The Pixel 4 XL has a big screen that refreshes 90 times a second, so everything looks smooth. It also takes outstanding photos, and its face unlock is the fastest we've seen.
2. The Bad – The phone is expensive, doesn't come with earbuds, and has no expandable storage option.
3. The Bottom Line – There's no denying that Pixel 4 XL has one of the best cameras around, but its shortcomings don't justify its high price. Instead, consider the Note 10 or the OnePlus 7T. The Pixel 3 XL is another great candidate and is discounted at $600 now.
Once again, the Pixel 4 XL impressed us all with its camera. Overall, the pictures are sharp, colorfully rich, and had great contrast. The camera's digital zoom is excellent, and I was able to take steady shots of objects that were super far away. With the second telephoto lens, the camera takes better portrait shots, and it does a better job of smoothing out tricky areas like hair and fur than before. The camera's handling white balance is also on the nose.
Photos taken under yellow, warm lighting come out as if they were taken in white light. Also, the two sliders to adjust shadows and highlights give me a useful extra layer of control. In short, the Pixel 4 XL is one of my favorite phones when it comes to using the camera. Pixel's low-light mode, known as Night Sight, is still impressive, brightening and sharpening dark scenes.
Featuring a prominent camera bump and a new orange color called Oh So Orange. The Google Pixel 4 XL has an expansive 6.3-inch screen that lets you comfortably watch videos or play games. Unlike the Pixel 3 XL, the Pixel 4 XL doesn't have a notch. While this means its top bezel is now thicker, it also means you can enjoy watching content on a seamless, uninterrupted screen.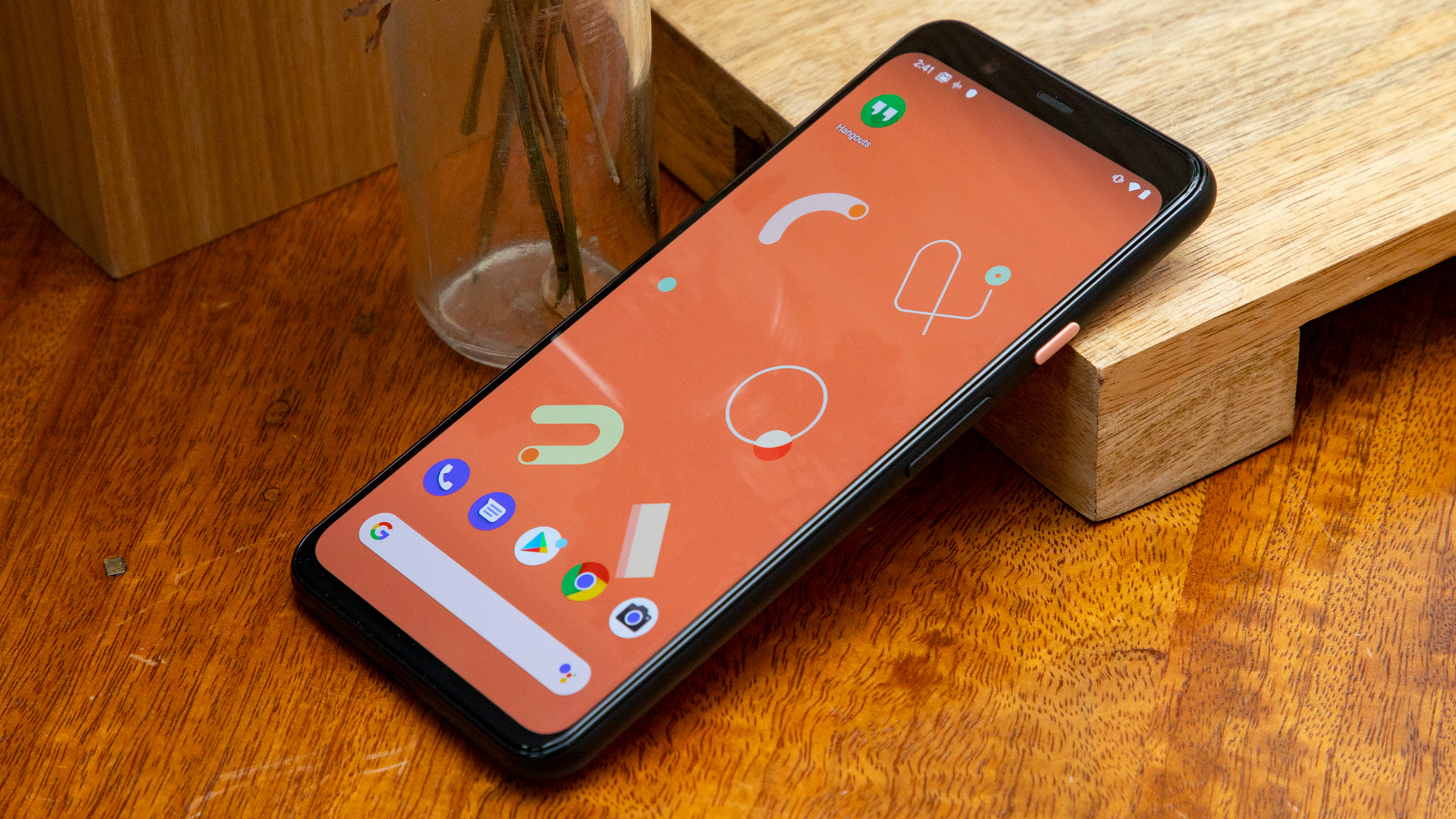 The big display also makes use of the faster refresh rate. The Google Pixel 4 XL displays refresh at a rate of 90 times a second. Most smartphones refresh 60 times a second. This isn't new — the OnePlus 7T and the Razer Phone 2 have respective 90Hz and 120Hz displays. But refreshing more often means playing games, and scrolling through web pages and apps feels more fluid. Seeing this on a bigger screen makes the upgrade that much more noticeable.
Google Pixel 4 XL Performance and Battery
The Pixel 4 XL features the Snapdragon 855 chipset. Like Pixel 4, the phone had no trouble with day-to-day tasks like launching the camera, opening apps, and capturing audio. Benchmark scores of the Pixel 4 show that it's comparable to other Android phones of the same class. The iPhone 11 beat out all the others with its proprietary A13 processor. The S10 Plus and S10E have the same processor. We were also unable to run 3DMark Ice Storm Unlimited on the OnePlus 7T.
Amazon and the Amazon logo are trademarks of Amazon.com, Inc, or its affiliates.