Best Electronics is supported by its audience. When you purchase through links on our site, as an Amazon Associate I earn from qualifying purchases.Learn more
In this AVG Antivirus Review, we are going to talk about the pros and cons of this software.
If you are considering purchasing a new antivirus software program, you may be wondering which one is the best.
We'll discuss features such as free antivirus, performance scanning, Phishing protection, and the user interface.
Read on for some of the pros and cons of AVG antivirus.
We've also listed our favorite features. Interested in learning more? Keep reading! Listed below are some of the best antivirus programs out there!
Free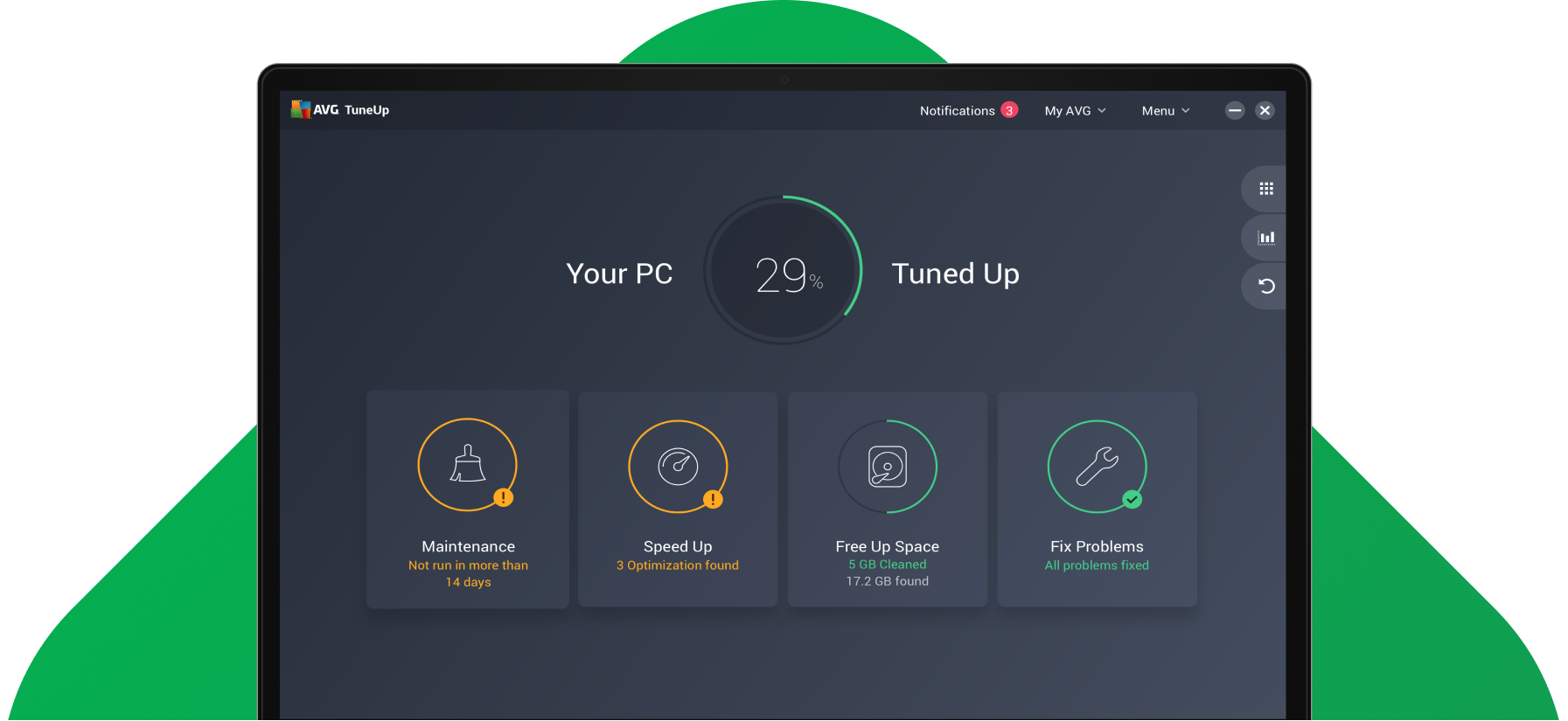 You can download and install the Free AVG antivirus on your computer for personal use.
However, this antivirus is not intended for commercial use.
To install AVG, you must be using a Windows operating system, such as Windows 10, Windows 8, or Windows 7 (SP3).
Mac users can also install AVG free of charge. The same goes for Android users.
To download and install AVG, your OS must be at least version 2.2.
The Free AVG antivirus provides basic virus protection, along with some security features.
It can also protect your computer against ransomware and spyware and block phishing attacks.
If you prefer an advanced antivirus solution, you should consider paying for the premium version.
Premium versions of AVG antivirus also offer additional security features, including Wi-Fi Inspector and Ransomware Shield.
These add-ons protect your computer from phishing attacks and the theft of payment information on the internet.
Another feature of this antivirus is the ability to protect sensitive documents.
This feature protects against attempts to read, copy, or open sensitive documents.
Users can also opt to install a fake website shield, which protects against DNS attacks.
If you're worried about security, the Free AVG antivirus can keep you safe.
Its interface also allows you to check the last virus scan date and quick access to additional features.
Moreover, the support of the company's website includes an online help form and a forum.
Performance scanning (AVG Antivirus Review)
AVG antivirus is a good choice if you want a good overall antivirus performance.
The program does not slow your computer down while running but it does increase the processor's usage.
The processor peaks at 14%, but RAM is almost unchanged and disk usage increases.
The good news is that AVG has a fast scan time, with minimal problems when running in the background.
However, it can be confusing what exactly it is scanning. In our testing, it scored a score of 8 for its performance scanning.
If you want the most comprehensive security, you may want to invest in the paid version of AVG.
The free version uses fewer resources than the paid version and isn't nearly as advanced.
However, the paid version also runs additional functions in the background.
This makes it a good choice if you want to save money.
However, you should be aware that AVG's free version has a few downsides, like popups urging you to buy the premium version.
If you run into problems with your AVG antivirus, you can always call AVG's support team for help.
You can also contact sales or technical support.
The sales support tab contains customer service phone numbers and a quick refund request link.
Its FAQs also contain information on the different functions of the program.
While the company's customer support staff is generally helpful, they may take a long time to respond to your questions.
Phishing protection
AVG offers phishing protection in its antivirus and payment security products.
These products are designed to monitor email for scams and spam, as well as detect websites that might pose as legitimate businesses.
They also help prevent personal information from being lost or stolen.
Users will benefit from these features, as well as other great features.
For a full AVG antivirus review, read on to learn more about the features of this popular product.
To download the free version of AVG, follow these steps. It does not require an account, but you can change the password in the settings menu.
The free version will also let you create a "white list" of websites and prevent pop-up windows.
In order to opt-out of the data collection, uncheck the "Use of your information" box in the Menu and select Privacy.
Alternatively, you can disable data collection in the program's settings by clicking the menu button and selecting General > Privacy.
The user interface of AVG antivirus is modern and user-friendly, with recognizable headings and thumbnails.
While there isn't much customization available in the free version, the overall interface makes it easy to use and gives users confidence that their devices are safe.
This antivirus review features phishing protection and a free version for comparison. AVG antivirus review features phishing protection
Interface (AVG Antivirus Review)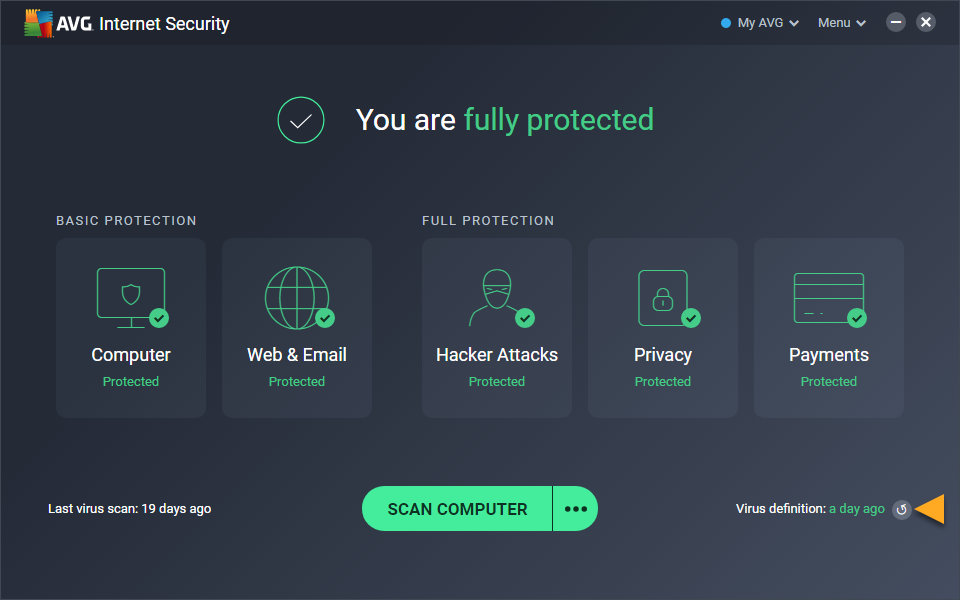 Despite its good reviews, the interface of AVG antivirus needs some work.
In our tests, we found it hard to navigate. AVG offers a comprehensive knowledge base, a forum, and chat support.
We also found it difficult to find specific information in the FAQs.
But luckily, these resources are available round the clock.
Despite the lack of a dedicated customer service team, AVG's technical support team is very responsive.
The AVG antivirus interface is simple to use.
There are large "Scan Computer" buttons at the top of the screen, along with options for the Web & Email, System, Privacy, and Payment.
The interface also displays the current version of AVG and what features it has to offer.
The program should automatically update itself to the most recent version.
If it does not, you can manually check if it is updated. It is a good idea to update the program every so often.
The main settings of AVG include a full scan of your system.
This allows AVG to detect and remove viruses and malware.
It also scans compressed files, so that you won't accidentally download malicious files.
Another helpful feature is the ability to scan external USB drives and delete files.
If you use many digital cameras or trade USB drives, you'll appreciate this feature.
However, it will take longer than necessary. Using a scanner with a comprehensive scanning feature is a better option for most people.
Payments protection
AVG antivirus provides great payment protection for online shoppers.
Its software monitors emails to protect against spam and scams and helps prevent the loss of personal information.
You can install this free antivirus on your computer to use it to make online purchases.
Payment protection is especially helpful for online shoppers, as it protects sensitive payment information from hackers.
The software also protects e-wallets against identity theft and DNS attacks.
You can purchase additional paid features for more robust security.
AVG's technical support team can answer most questions you may have online.
The FAQ page contains frequently asked questions and technical support links.
If you experience a technical issue, you can contact the AVG support team through a special online form.
There's also a phone consultation option available for business pack users.
AVG has a very active presence on social media and has its own Facebook page. The company also has a page on YouTube.
Forums (AVG Antivirus Review)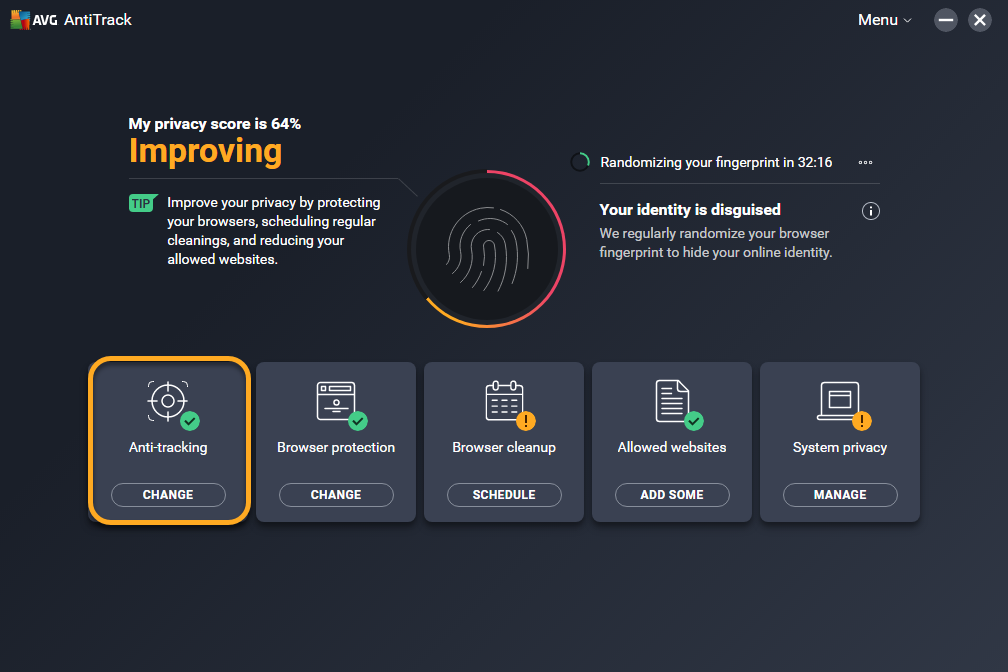 AVG Antivirus is one of the most popular free antiviruses.
It is recommended for consumers that they use this product for their computer protection.
However, you should read the AVG Antivirus Forums to learn how to remove it completely.
The information provided in these forums will help you decide if this is the right choice for your computer.
You can find an extensive list of FAQs and help articles there. Read them all and make an informed decision!
CONCLUSION( AVG Antivirus Review)
Thanks for reading our AVG Antivirus Review!
Be sure to check out other product reviews for more info!
PLEASE LEAVE COMMENTS DOWN BELOW IF YOU HAVE ANY QUESTIONS! 
WE ARE HAPPY TO HELP!
Amazon and the Amazon logo are trademarks of Amazon.com, Inc, or its affiliates.